From the opening salvos at Fort Sumter to the surrender of Robert E. Lee to Ulysses S. Grant at Appomattox, the key battles of America's most tragic war are chronicled in this stirring collection. History at its most riveting, captured in postage stamps!
More...
This popular science-fiction adventure debuted on television in 1966 with Captain Kirk, Spock, Dr. McCoy, Mr. Scott, Uhura, Sulu, Chekov and the U.S.S. Enterprise on its 5-year mission to explore the universe. Each stamp on the sheet was created from actual TV episode footage showing the crew in action.
More...
The cast of the classic 1966-1969 television series is pictured on this sheet of 6 stamps from Antigua. Creator Gene Roddenberry originally conceived the series as a futuristic western set in space.
More...
"My face is so pretty, you don't see a scar, which proves I'm the king of the ring by far."
More...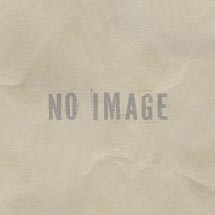 1984 Antigua Mint Set of 2 Commemorative Sheets
More...
Dwight Howard - Orlando Magic
More...