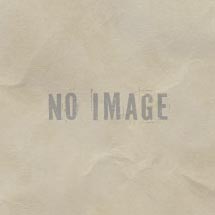 1989 St. Vincent Sheet of 25
A glorious pastel panorama of life after the flood. Size 6¾ x 7½
More...
St. Vincent 1985 Complete Mint Set of 8

Born in 1958, the seventh of nine children, Michael Jackson and his four older brothers began singing as The Jackson 5 in 1963. Their break came in 1968 when Motown Records signed the group and less than a year later they were a hit on the Ed Sullivan Show. Leaving Motown in 1975, Michael released his first solo album for Epic Records in 1979. Produced by Quincy Jones, "Off the Wall" sold over 7 million copies and had 4 top 10 singles. His career was at its peak in the 1980s when St. Vincent released this mint set of 8 to honor his creativity. Order this historic first Michael Jackson mint set before our small inventory is sold out!

Michael Jackson - 1985 Complete Mint Set of 8 - Only $9.95
More...
1986 Complete Set of 8
Join the Knights of the Round Table and the fabled Camelot with this colorful set from St. Vincent. Includes Sir Lancelot, Merlin, the Lady of the Lake, Excalibur - the sword in the stone and the Holy Grail!
More...
Mint Sheet of 4 depicting President Kennedy and the 1962 Cuban Missile Crisis. Sheet measures approximately 5 x 4 inches.
More...
Lives were lost, heroes born, and a nation joined together as one, bound by steel-nerved determination on one of the most infamous days in history - dramatically portrayed in this 6-stamp sheet from St. Vincent and the Grenadines.
More...
St. Vincent commemorates the final episode of "Star Trek: The Next Generation" with this commemorative sheet picturing the crew of the Enterprise.
More...
The 30th anniversary of Star Trek is commemorated with this set of 2 sheets of 9 stamps picturing the Enterprise, its crew and scenes from its numerous adventures.
More...
The 30th anniversary of this legendary space adventure is commemorated with this sheet picturing Kirk, Spock and the crew of the Enterprise.
More...
"Star Trek: Voyager" featured the first female captain of a starship, stranded 70,000 light years from Earth and faced with a 75 year voyage home.
More...